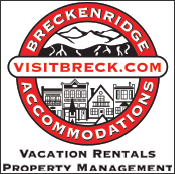 a DEDM, Inc company
1.

How do I contact BreckenridgeConcierge.com
to start planning my vacation visit to Breckenridge Resort?
Please email us at : concierge@visitbreck.com
2.

Do your Services cost me anything?
All of our services are free of charge to all our clients, however gratuities are always appreciated.
3.

How do I pay for the equipment rentals, ski lift tickets or Christmas decorations and other purchases you make on my behalf?
We figure this on a case by case basis.
This depends on what you want and what is the most convenient form of payment for each of our clients.
4.

Will someone be at our rental to greet us when we arrive?
Yes, if requested - we greet all our preferred guests upon arrival to Breckenridge Resort.





We look forward to being making your stay in Breckenridge fantastic!

VisitBreck Concierge
breckenridgeconcierge.com
email : concierge@visitbreck.com